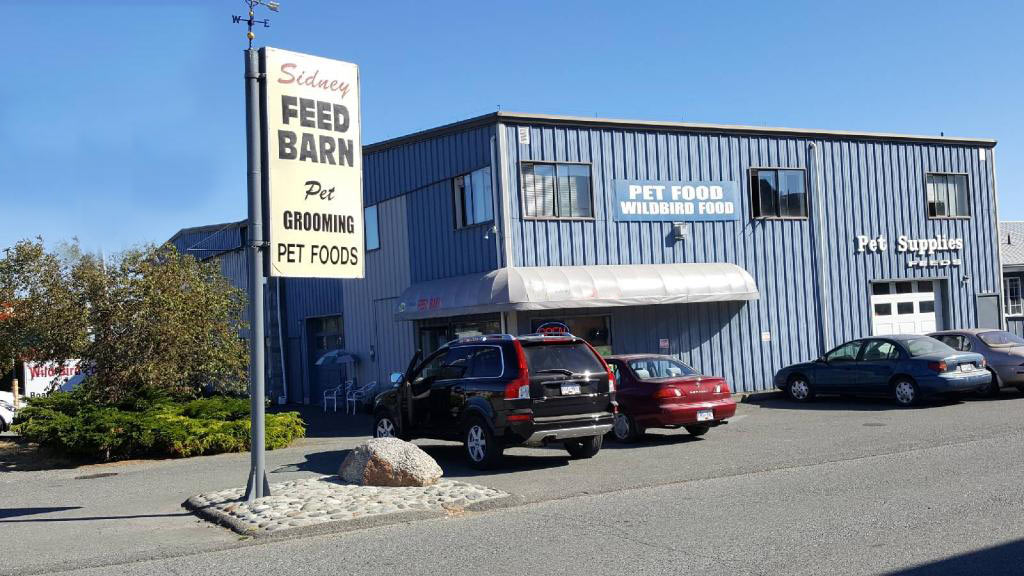 WE STOCK PET/WILD BIRD FOOD
Large Bulk Selection
The Sidney Feed Bard  has been proudly serving Sidney for over 20 years! Not only through providing quality pet supplies but also as an active supporter in local community events.
With Canine and Feline products as our main forte, we also cater to the Wild Bird, Pet Bird, Small Pet and Aquarium communities.
Check out our 'Most Popular' brands of pet foods that we carry in the store ⇒.
Pet Grooming

| 

Wild Bird Food

|

Prawn Bait 
Hours of Operation
Monday – Saturday
9:00am to 5:30pm
or give us a call at
250-655-4433
*For grooming please call 778-977-3647
Your local Sidney Pet Food & Supply store!